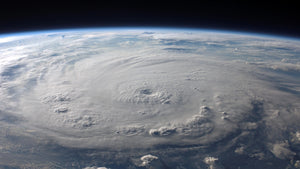 At Meliora Cleaning Products, we follow our Big Three guidelines:
Our products WORK
So you can trust that your home and clothes are clean
They're PEOPLE-FRIENDLY
So you know it's okay to have them around your home and your family.
They're PLANET-FRIENDLY
So you can be confident that what goes down your drain won't cause any problems.
All of our products are made and distributed with the utmost care for the health of our customers as well as our concern for the environmental impact of our products. Our entire product line is single-use plastic-free, and we offer refills for many of our products, like our Laundry Powder and All-Purpose Cleaner. We also provide package-free options where possible to help reduce your impact (and ours) on the planet.
Our Partnerships
We Hold Ourselves Accountable to Our Commitment to Be A Better Company.
Better isn't just in our name; it's a reminder that every day we can improve on the status quo by offering cleaning products that are better for our customers and on the environment. To have the most impact we choose to align with organizations that support what we believe and amplify our vision.
Certified B Corporations meet the highest standards of verified social and environmental performance, public transparency and legal accountability, and aspire to use the power of markets to solve social and environmental problems.
Leaping Bunny is the highest standard for companies that are committed to using no animal testing.  In order to be approved for inclusion in the program, companies must make a voluntary pledge to clear animal testing from all stages of product development.  The company's ingredient suppliers must make the same pledge. The result is a product guaranteed to be 100 percent free of new animal testing.
MADE SAFE® provides America's first comprehensive human health-focused certification for nontoxic products across store aisles. They screen ingredients against their Ingredient Database of known harmful chemicals, which is made up of thousands of chemicals found on scientifically reliable lists from organizations and agencies around the world.
1% for the Planet is a connecting organization. Businesses all over the world want to help the planet by donating to environmental causes, yet it can be hard to find non-profit organizations that align to what a business values most. By partnering with 1% for the Planet, meaningful connections are made between  thousands of companies and nonprofits within their network. Furthermore, every company pledges at least 1% of their annual revenue to a nonprofit partner to help them achieve their goals of protecting our planet.
The Women's Business Enterprise National Council (WBENC) certifies businesses owned and operated by women. We recognize the commitment to supplier diversity that is embraced by corporations and government agencies and we are proud to be a woman owned business.